Jun 30, 2023
eCash Monthly Recap - June 2023

eCash Monthly Recap - June 2023

eCash Monthly Recap - June 2023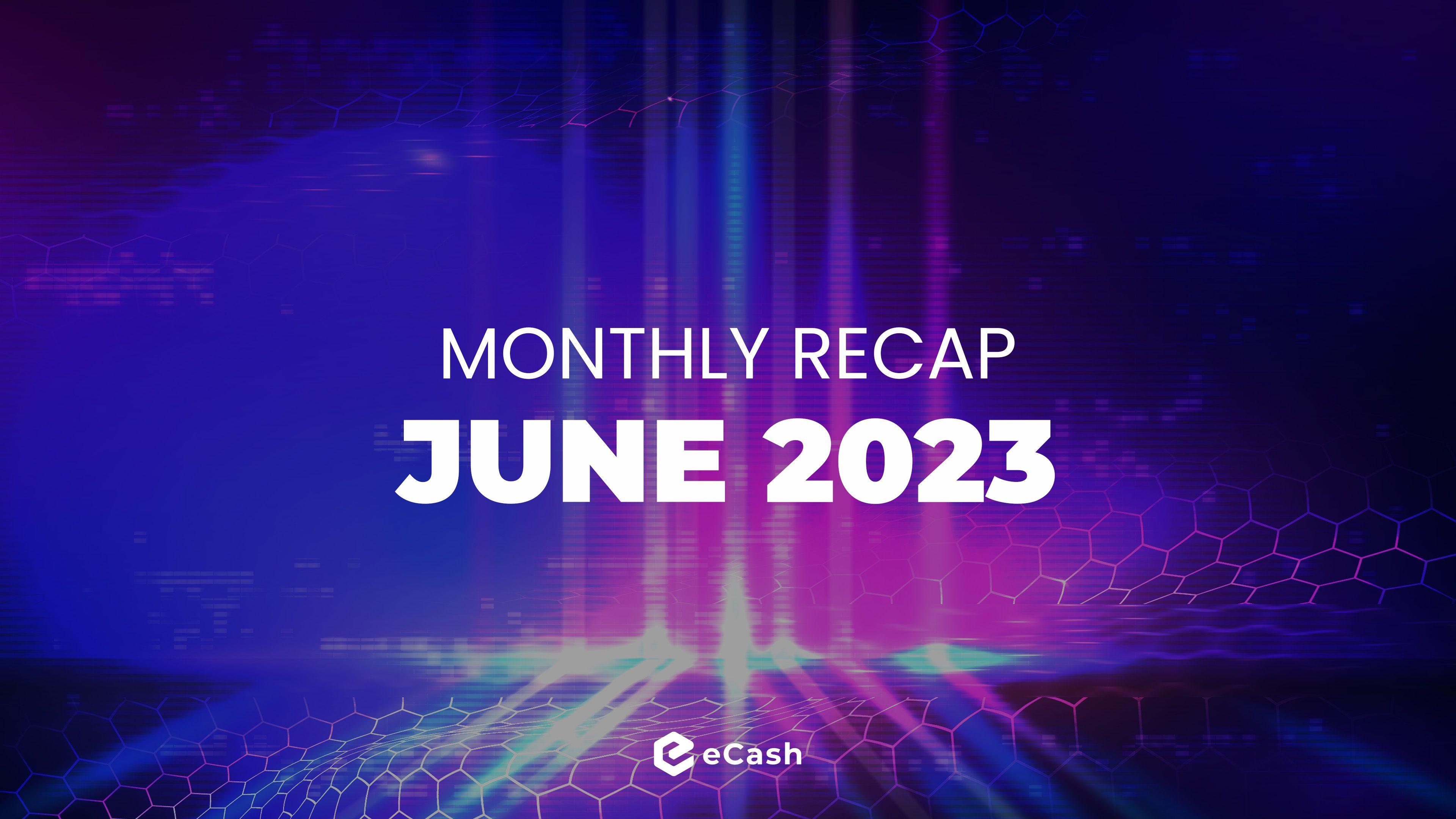 As we are on the edge of a new month, it's time for our Monthly Recap to keep you in the loop on all the latest eCash developments and news! 😍
Here's a quick round of everything that happened in June! 🧵👇🏼
‍
🧑‍💻 Alias-server parses and stores alias registrations according to the specs
⚙️ Alias-server exposes API endpoints for wallet Alias implementation
🗞️ eCash Aliases Development Sneak Peek
‍
🌟 Key Highlights - Bitcoin ABC Node Software
🛠💻 Bitcoin ABC releases versions 0.27.7 and 0.27.8 bringing RPC changes and various under-the-hood improvements.
🔗 https://www.bitcoinabc.org/releases/
‍
🌟 Key Highlights - Avalanche on eCash
🤝 Bitfinex exchange started offering 1-confirmation XEC deposits powered by Avalanche Post-Consensus on eCash! 🔥
🚀 https://scorecard.cash/exchange/bitfinex
‍
✨ eCash Avalanche Network Overview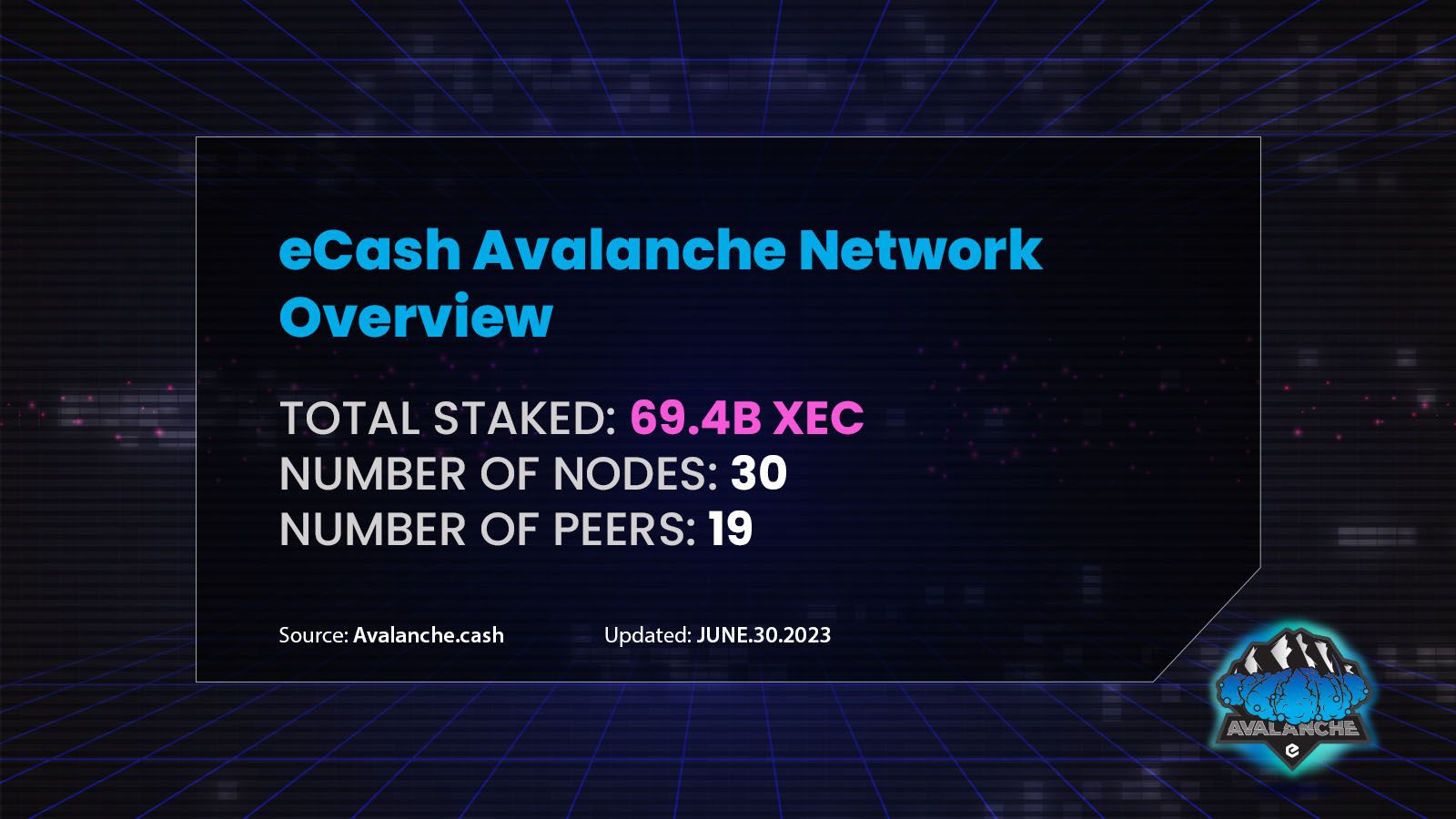 ‍
Total Staked: 69.4B XEC
Number of Nodes: 30
Number of Peers: 19
‍
🌟 Key Highlights - News/Media 🗞️
‍
🎙 eCash founder Amaury Séchet was featured on a number of podcasts discussing various topics, including eCash, crypto scalability, regulations, privacy, and more.
‍
📺 https://www.youtube.com/playlist?list=PLRLNXURl9_x6RzZx2zgnIIKwrnI8gnUOq
‍
🗞️ "South Korea's Surge in Bitcoin Cash and eCash: A 200% Boom"
🗞️ "What the Future Holds for eCash"
‍
🗞️ Binance exchange added support for BCHA BEP20 tokens conversion into native XEC coins!
ℹ️ If you're still holding BCHA BEP20 tokens, learn how to convert your holdings to native XEC coins on Binance here 👇🏼
➡️ https://twitter.com/eCashOfficial/status/1674096292497170433
‍
🌟 Key Highlights - Community & Milestones
‍
🥳 eCash's Discord community reached 4K+ followers!
📲 https://discord.gg/5PSv2Rydsb
‍
🧵 eCash Community's thread: "8 easy ways to get your hands on some quick XEC"
‍
That's a wrap on our monthly recap! 🙌🏼
🤟 #eCashArmy, don't forget to follow and join our official social media accounts and community groups for more updates! ⤵️
You may also like

You may also like

You may also like