May 17, 2022
XEC Crypto Leads Market Gains as Investors Turn to eCash Network

XEC Crypto Leads Market Gains as Investors Turn to eCash Network

XEC Crypto Leads Market Gains as Investors Turn to eCash Network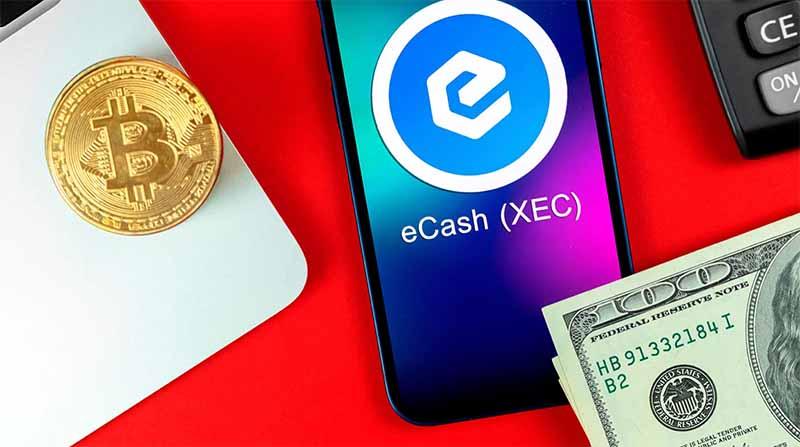 XEC is drawing lots of attention as it leads the top crypto projects in gains
Crypto network eCash (XEC-USD) is leading the market today with gains of over 17%
XEC is a transactional crypto focusing on driving crypto as a means of payment
The XEC crypto is a forked descendent of Bitcoin (BTC-USD)
The market is off to another new week, and after the fiasco with stablecoins last week, investors aren't sure what to expect. Cryptos are largely trading sideways, shaking off consecutive periods of losses recently. Some, though, are seeing sizable price spikes, which, in turn, bring new investors to their projects. The XEC crypto is one such coin, leading the top projects in gains today.
The eCash network is not new, but it does have a new name. Originally, the network was called Bitcoin ABC, and, as the name implies, it was a Bitcoin fork. In July of 2021, Bitcoin ABC rebranded into eCash, complete with a redenomination that expanded the XEC supply to a whopping 21 trillion.
Developers' reasoning behind the redenomination falls in line with the core goals of the network. Mainly, eCash focuses on driving the adoption of crypto as a means of payment. Since Bitcoin is so large in price, it can be somewhat unwieldy for transactions. If one were to buy a good or service with BTC, they would need to send only a tiny portion of a coin to the vendor. The XEC crypto tries to ease these transactions by allowing transactions to take place without using these tiny fractions.
XEC Crypto Builds Sizable Gains After Bearish Market Conditions
This week, the XEC crypto is kicking things off as the biggest project to see double-digit gains. Indeed, as most other currencies continue to lick their wounds after a widespread panic last week, eCash is stealing the spotlight and drawing interest from buyers.
So far today, XEC prices are up more than 17%. Of the top 100 projects by market capitalization, it is far and away the biggest gaining coin. Other projects that are appreciating today, like Kusama (KSM-USD) and Algorand (ALGO-USD) are doing so by only a few percentage points.
The reasons behind eCash's price catalysts are unclear. It is worth noting that the network just successfully underwent its most recent network upgrade over the weekend. But given that the upgrade only affected miners on the network, it seems unlikely that that is driving the massive influx of trading volume. Indeed, with $29 million XEC trading hands, the coin is seeing a 150% increase over yesterday's volume.
You may also like

You may also like

You may also like