Jan 31, 2023
eCash Monthly Recap - January 2023

eCash Monthly Recap - January 2023

eCash Monthly Recap - January 2023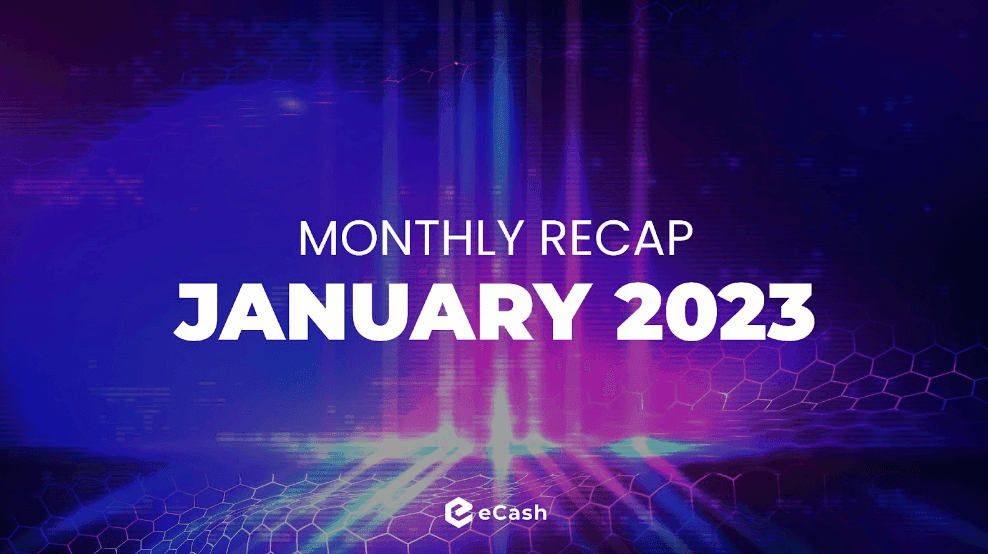 The new year is off to a great start for eCash and the eCash ecosystem!
‍
A lot has happened in the first month of the year. Did you miss any of the updates?
‍
Let's dive in and check out all that happened!
‍
Key Highlights - Cashtab Wallet
‍
eCash aliases development is underway
https://reviews.bitcoinabc.org/D12972
‍
‍ Work is underway to upgrade XEC transaction creation methods to the latest dev libraries
‍
‍ eCash transaction support PR submitted for review at Bitgo library
‍
Key Highlights - Electrum ABC Wallet
‍
Electrum ABC 5.2.0 & 5.2.1 are released bringing bug fixes, privacy & CashFusion CLI improvements, and a new feature to display the XEC amount for selected coins and addresses in the status bar.
https://www.bitcoinabc.org/electrum/
‍
Key Highlights - Bitcoin ABC Node Software
‍
@Bitcoin_ABC releases versions 0.26.10 and 0.26.11 adding a connectivity check for Avalanche staking nodes and bringing various RPC and performance improvements.
‍
https://www.bitcoinabc.org/releases/
‍
Key Highlights - Avalanche on eCash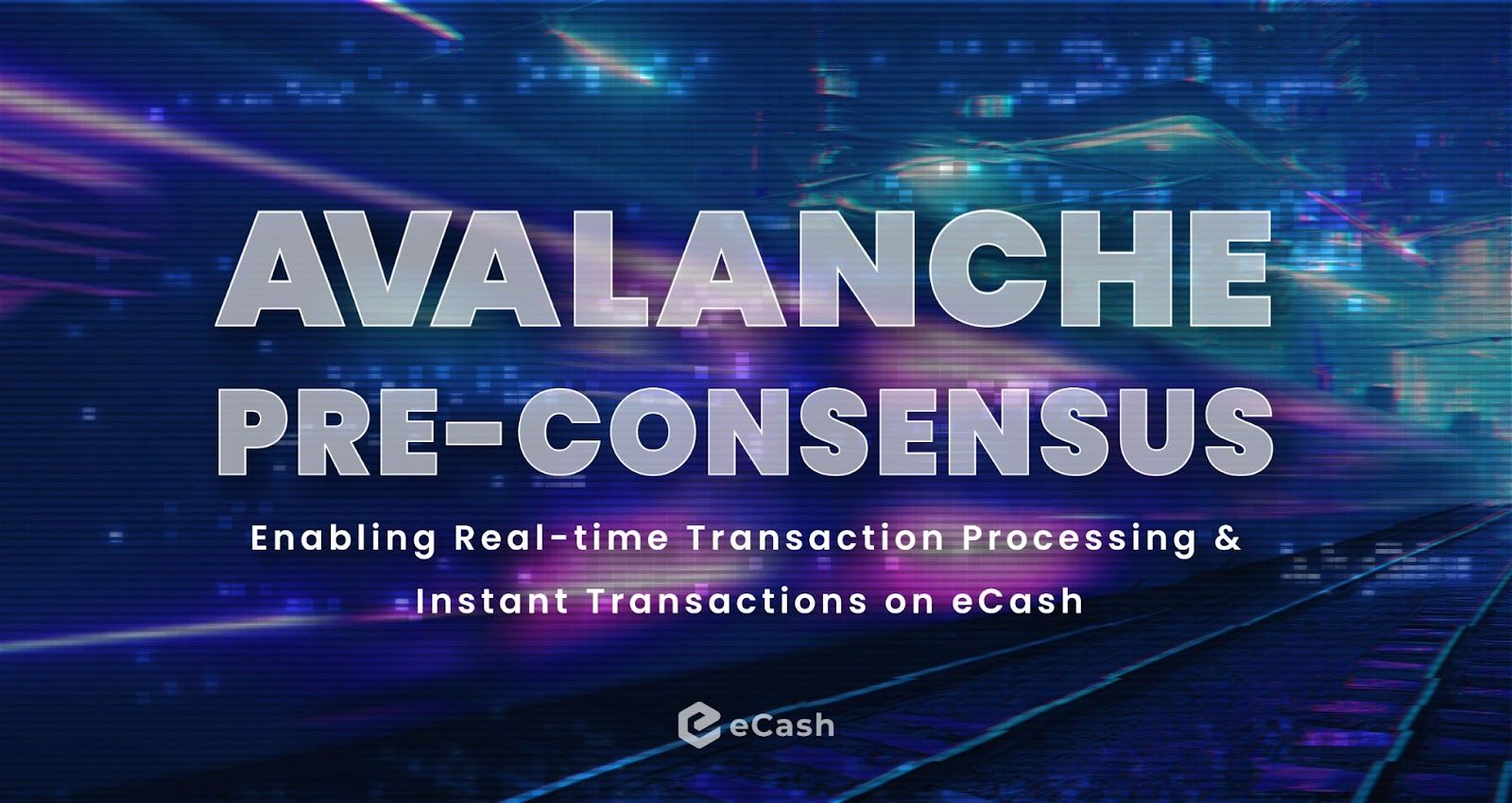 ‍
‍ The development of Avalanche Pre-Consensus on eCash is underway.
‍
Coming Soon:
Instant Transaction Finality ⚡️
Real-time Transaction Processing
‍
diffs on https://Avalanche.cash
‍
eCash Avalanche Network Overview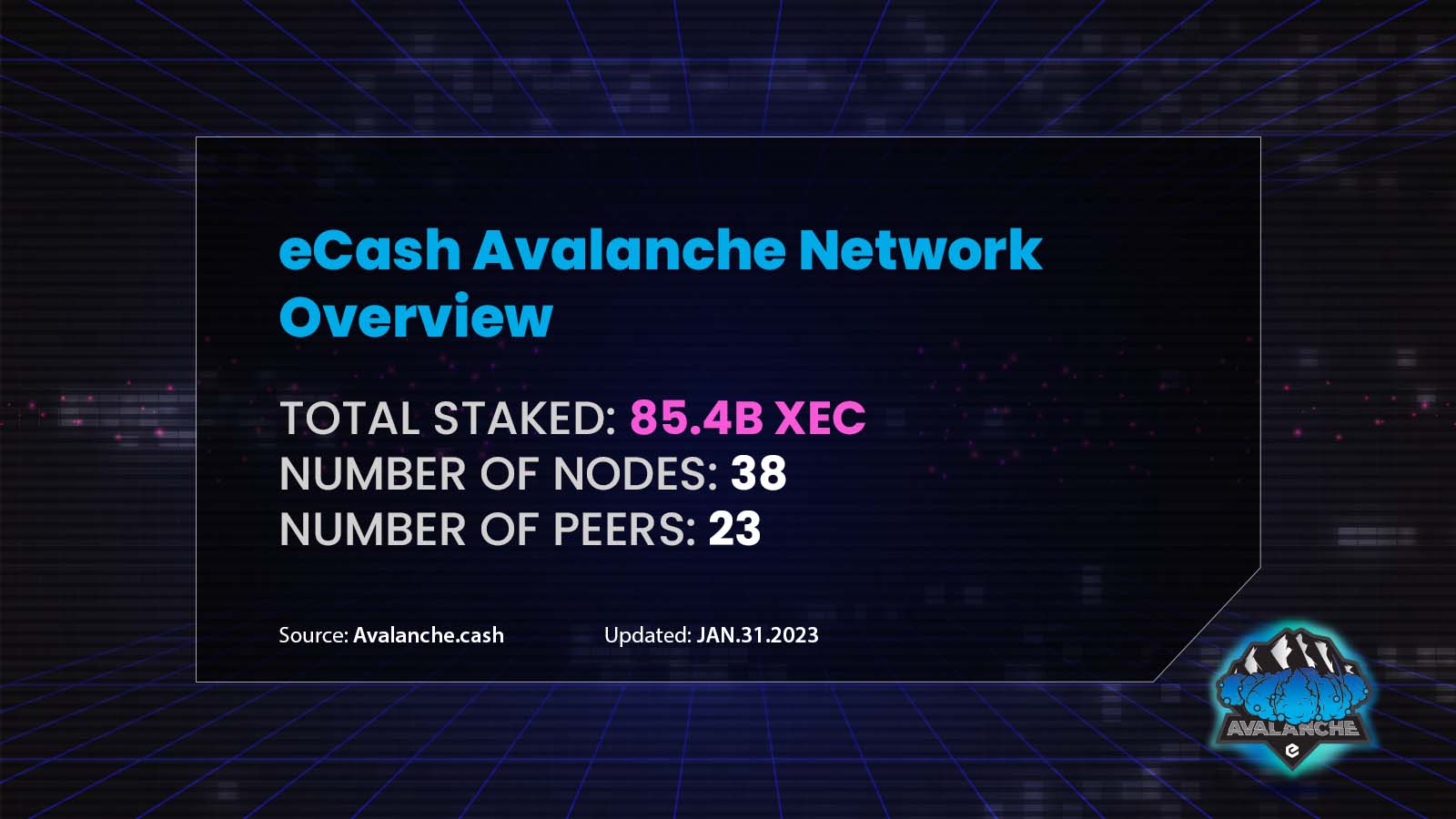 Total Staked: 85.4B XEC
Number of Nodes: 38
Number of Peers: 23
‍
‍
Key Highlights - News/Media
‍
Changelly exchange lists eCash (XEC)!
https://changelly.page.link/exchange-xec
‍
MSN: Ethereum Tops This Major Level; eCash Becomes Top Gainer
‍
️ A new starter guide for devs by Cashtab lead developer Joey King explaining how to create an eCash app using the Chronik Indexer:
‍
https://e.cash/blog/building-on-ecash-january-2023
‍
Key Highlights - Community & Milestones
‍
eCash's new Coin Market Cap Community is now verified ☑️
‍
eCash's new CMC community surpasses 2.9K followers.
‍
Followhttps://coinmarketcap.com/community/profile/eCash
‍
Lunar Crush data shows a surge in the eCash (XEC) social metrics!
https://lunarcrush.com/coins/xec/ecash?metric=social_score%2Csocial_volume
‍
That is all for this month.
‍
Exciting times ahead, the eCash team has a lot in store planned for 2023. Stay tuned!
‍
You may also like

You may also like

You may also like