Jan 3, 2022
RocketX Enters Partnership with eCash

RocketX Enters Partnership with eCash

RocketX Enters Partnership with eCash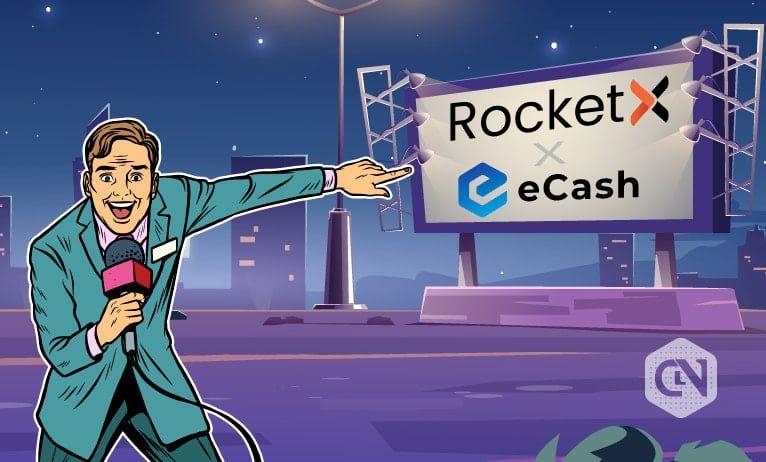 RocketX Enters Partnership with eCash
RocketX recently released an official post on its website to announce a partnership with eCash. The partnership aims to promote crypto globally while making it more accessible for new users.
As soon as the news came out, traders searched for an eCash price prediction. RocketX emphasizes Token Transfers and Cross Chain Swaps as a worldwide liquidity aggregator. In seconds, the platform offers access to other ventures across decentralized and centralized exchanges.
The liquidity aggregator promises minimal slippage and best rates while allowing customers to maintain complete control over their tokens using a non-custodial approach. The latest development will allow RocketX to enhance its exchange and offer low fees, minimal slippage, and the best rates during Swaps.
Kiran Mannam, RocketX's Project Lead, talked about the recent development. Kiran showed great excitement in welcoming eCash to boost RocketX's growth. The venture also plans multiple major integrations in January and February to support XEC. It will also help users get the best rates with decreased gas fees compared to the market. This will add significantly to RocketX's value proposition while also helping the community.
The eCash team also showed delight in joining the RocketX ecosystem. The team stated how they are thrilled to join the venture and how it will enable their community to get the best experience.
Considered to be an on-stop station for value investing and crypto trading needs, RocketX holds major prominence in the market. It allows users to trade any token listed on any exchange without even completing the registration process.
It is also the first venture that covered the gap between multiple chains via its single-click Cross Chain Swaps. That is why eCash joining hands with RocketX is causing a stir in the industry.
‍
You may also like

You may also like

You may also like