Jul 22, 2021
eCash (XEC) Mining

eCash (XEC) Mining

eCash (XEC) Mining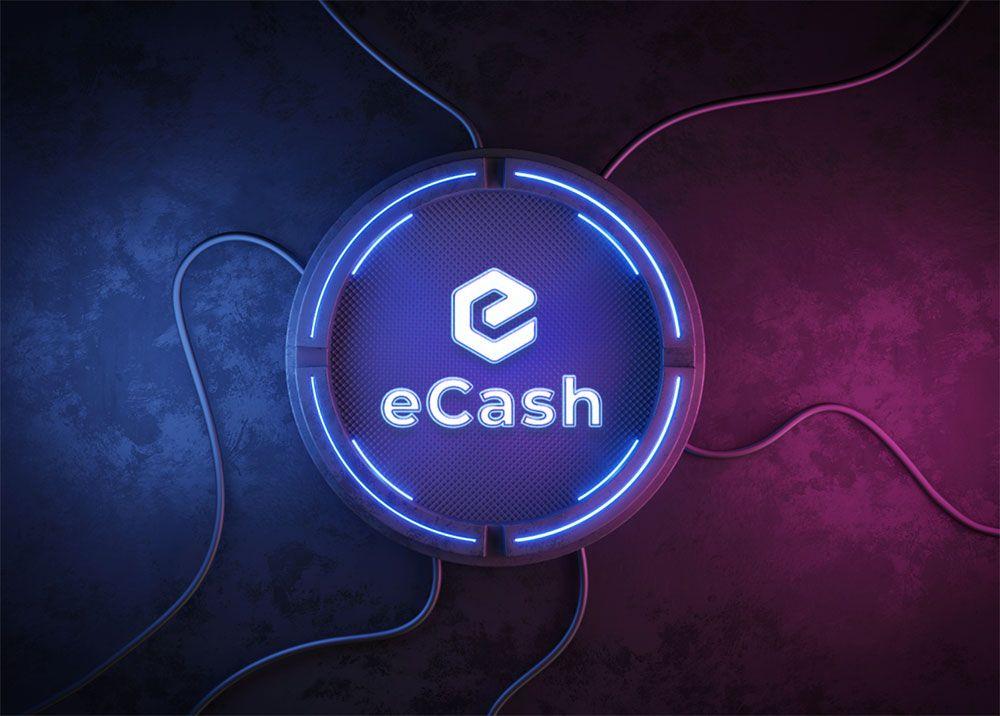 Introduction
XEC
Homepage Explorer Wallets Exchanges
BitcoinCash ABC(BCHA) has rebranded to eCash(XEC) at the ratio of 1:1,000,000 on July 1, 2021(UTC). Bitcoin Cash ABC is a blockchain and cryptocurrency created on Nov. 15, 2020, as a result of a hard fork in the Bitcoin Cash (BCH) blockchain that split the original chain into two new chains, provisionally called "Bitcoin Cash ABC" and "Bitcoin Cash Node." The latter retained the existing Bitcoin Cash name and ticker, while at the time of the fork, Bitcoin Cash ABC had not yet announced new branding.
Bitcoin Cash ABC is based on the Bitcoin Cash protocol, which is itself a fork of the original Bitcoin (BTC) protocol. It is focused on providing a fast, highly scalable, global cryptocurrency in a manner that is sustainable in the long term. As a fork of Bitcoin Cash, Bitcoin Cash ABC retains many of the same characteristics. Its main goal is to create money that is "usable by everyone in the world" and that will "dramatically increase human freedom and prosperity." It uses a larger block size than Bitcoin as a way to increase transaction times and scalability.
Bitcoin Cash ABC introduced two main changes to its protocol that differentiate it from Bitcoin Cash: a new mining difficulty adjustment algorithm known as Aserti3--2d, or ASERT, and a requirement that 8% of all newly minted BCHA be allocated to fund the further development of the network. The second change, known as the "coinbase rule," proved to be controversial and was a primary contributor to the fork.

Applicable Miners
Antminer (e.g. S19 Pro、S19、S17e and etc. )
Whatsminer (e.g. M30S、M20S and etc.)
Avalon (e.g. A1166 and etc.)

Find more info at:Mining Profit Ranking


Payment Methods and Mining Modes
1. Choose a payment method in ViaBTC (How to Choose the Optimal Payment Method (PPS+, PPLNS, SOLO)?)
Mining Setup
1. Configure Stratum URL
XEC Mining URL:

stratum+tcp://xec.viabtc.com:3333
stratum+tcp://xec.viabtc.com:25
stratum+tcp://xec.viabtc.com:443


2. Create Worker
Create a worker in the form of "userID.workerID" and set any password for it. WorkerID should consist of numbers and lowercase letters within 64 characters.
E.g. If your user ID is viabtc, your worker name could be "viabtc.001". Password is optional.

3. Configure Mining
Take Antminer as an example here. Log in to your Antminer first, click "Miner Configuration" and enter details as required on the page. Click "Save & Apply" when you finish setup. To ensure stable mining, we recommend users to set multiple ports. When one of them fails to connect, the miner will be automatically switched to the next port and continue mining.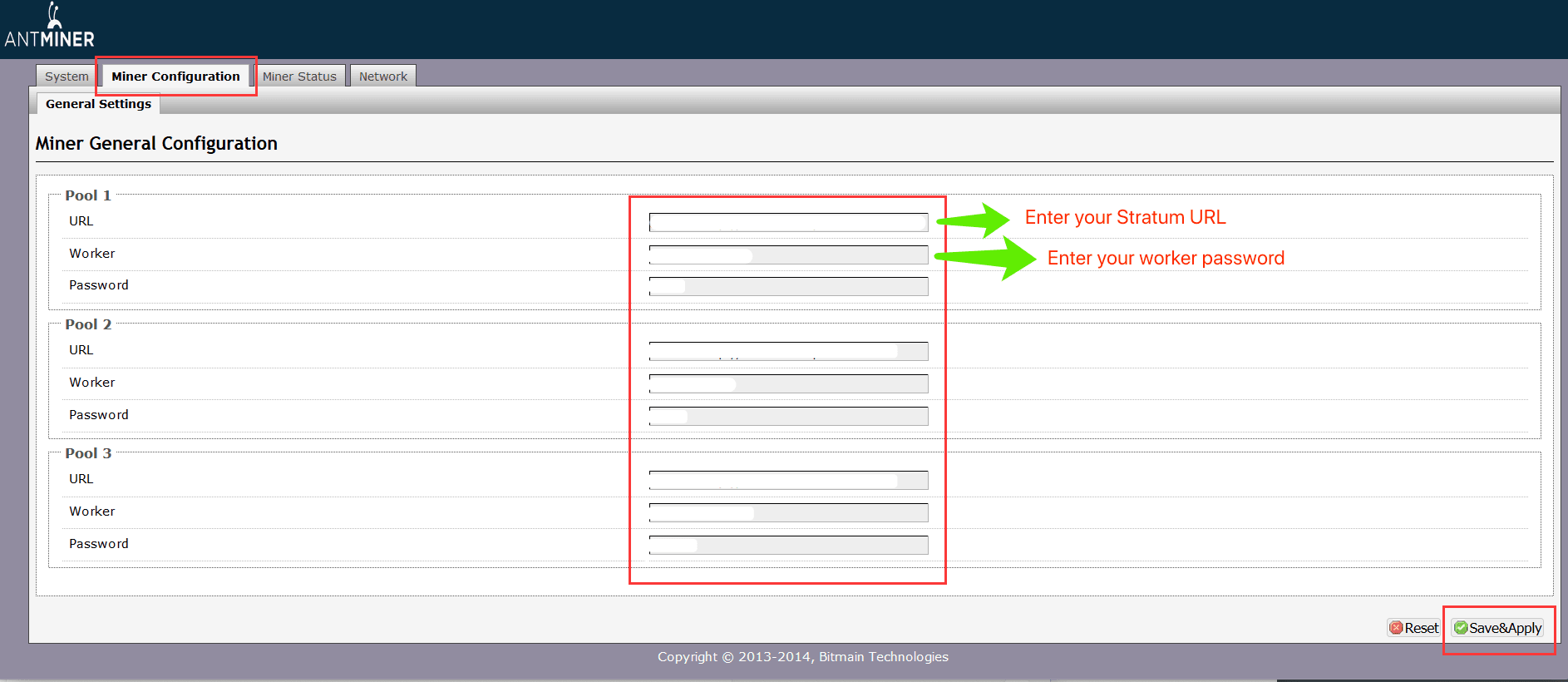 Monitoring & Earnings
After the miner has been stabilized for around 10-15 mins , you can check operation status and profits via Workers and Earnings page. You can also download ViaPool to view the related data at any time.



Payout
Auto Withdrawal (ZERO fee and unified payment everyday, recommended!)
Normal Transfer (Transfer anytime but fee is required)
Inter-user Transfer (ZERO confirmation and fee)
Transfer to CoinEx (ZERO confirmation and fee)



Why do I need to set multiple ports?
We recommend that users set multiple ports to ensure stable and sustainable mining. Should one of them is inactive, the miner will switch to the next one automatically.


If my miner is disconnected, how to fix it?
The status will become active after the miner keep running for around 10 to 20 minutes.
If the worker keeps producing invalid shares, please check your settings on the dashboard.
If the issue remains unresolved after checking, feel free to send us a ticket.
You may also like

You may also like

You may also like