Oct 31, 2022
eCash Monthly Recap - October 2022

eCash Monthly Recap - October 2022

eCash Monthly Recap - October 2022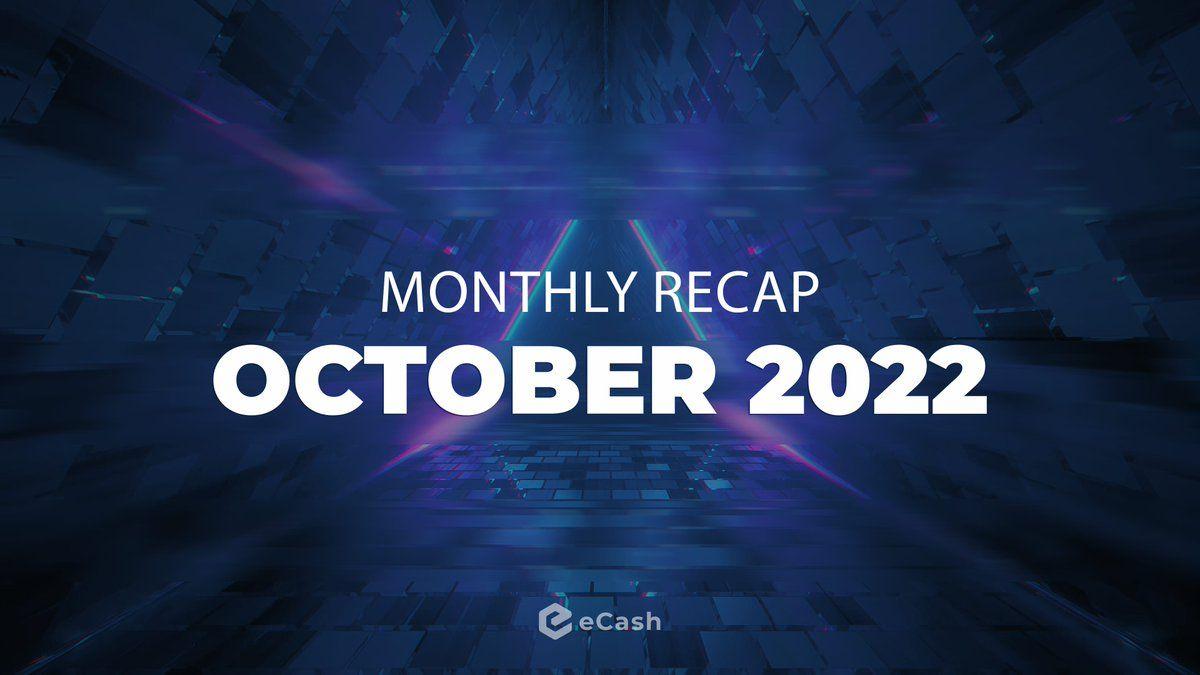 We're back with another monthly recap!
‍
In October we've accomplished a lot and before we move on, let's have a quick look at all that went down in this exciting month!
‍
Key Highlights - Cashtab Wallet
‍
Chronik implementation for transaction history has been completed
‍
Cashtab now shows all incoming/outgoing airdrop txs as 'Airdrop' in the txs history
‍
Equal distribution ratio for Airdrops feature was introduced
‍
Key Highlights - Bitcoin ABC Node Software
‍
Bitcoin ABC releases version 0.26.3 bringing several RPC & P2P/network improvements & a new RPC command for retrieving Avalanche proof IDs.
‍
Bitcoin ABC releases version 0.26.4 bringing P2P /network improvements, enabling the node to connect to peers listening on non-default ports more easily.
‍
The Bitcoin ABC eCash node software & wallet are now available as a package for Ubuntu 22.04 LTS too. ‍
‍
https://bitcoinabc.org/releases/
‍
All Bitcoin ABC node operators are required to update to version 0.26.x or higher before November 15th in order to remain in sync with the eCash network.
‍
https://bitcoinabc.org/upgrade/
‍
eCash Avalanche Network Overview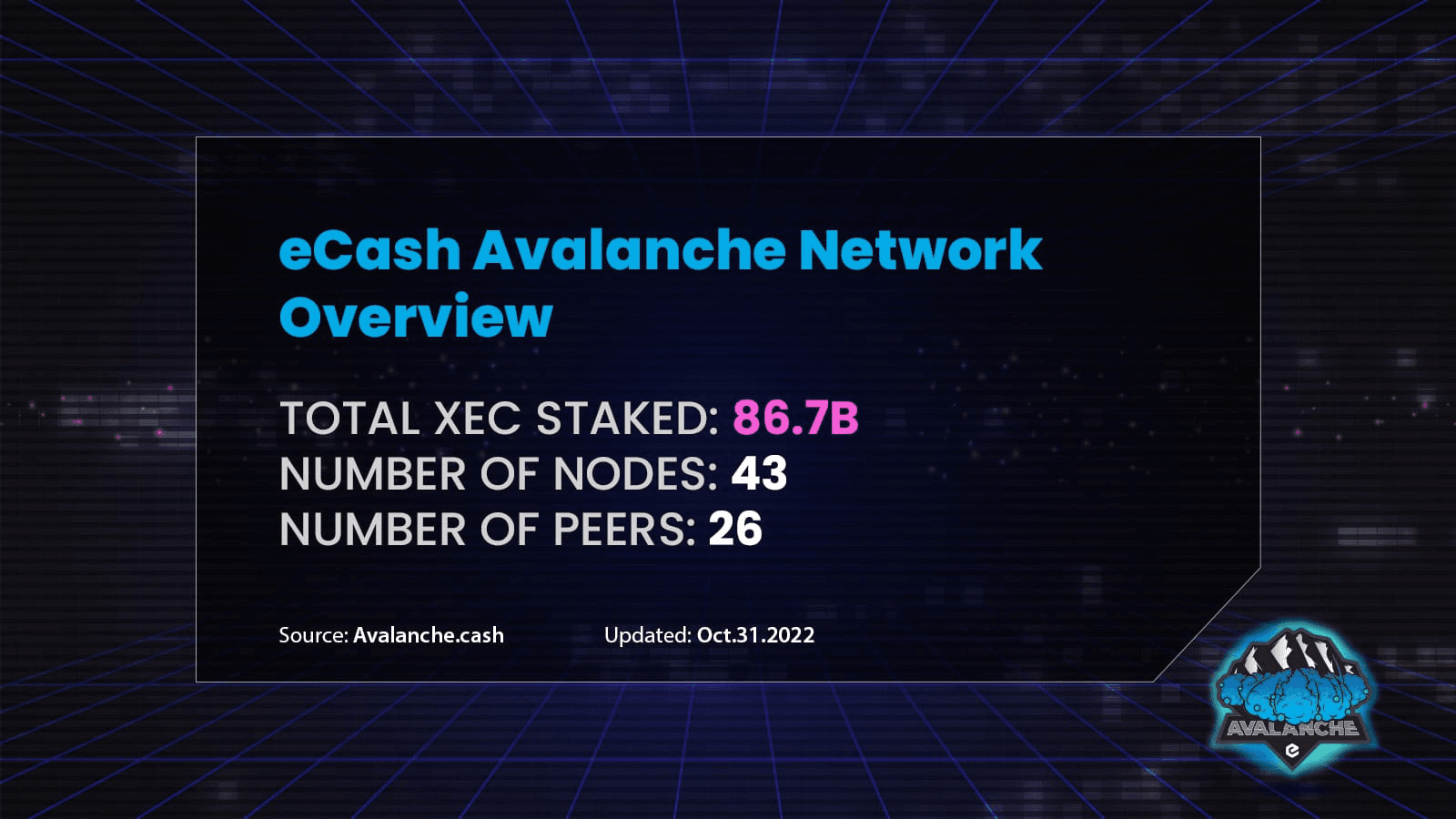 ‍
Total Staked: 86.7B XEC
Number of Nodes: 43
Number of Peers: 26
‍
‍
Key Highlights - News/Media
‍
eCash founder Amaury Séchet, discussed the PayPal "fining" policy and blockchain decentralization on Channels Television.
https://youtube.com/watch?v=Egy3po4iry0
‍
Episode 5 of the Why Crypto series is out!
https://youtube.com/watch?v=gKzy3rgAyC0
‍
Instant swap exchange Lets Exchange listed eCash (XEC)!
‍
https://letsExchange.io/exchange/btc-to-xec
‍
Key Highlights - Community & Milestones
‍
Creative artists that have participated in the GNC funded 100M XEC Contribution Rewards program were rewarded for their valuable contributions for the month of Sept!
‍
https://ecash.community/contribution-rewards-program
‍
eCash hits 5K+ followers on Facebook
‍
eCash Army supports eCash in the Binance Community Showdown - #BinanceXEC
‍
Towards November
‍
October was a productive month, with lots of good news and advancements. November will be even better!​
‍
As always building continues...
‍
You may also like

You may also like

You may also like