May 31, 2023
eCash Monthly Recap - May 2023

eCash Monthly Recap - May 2023

eCash Monthly Recap - May 2023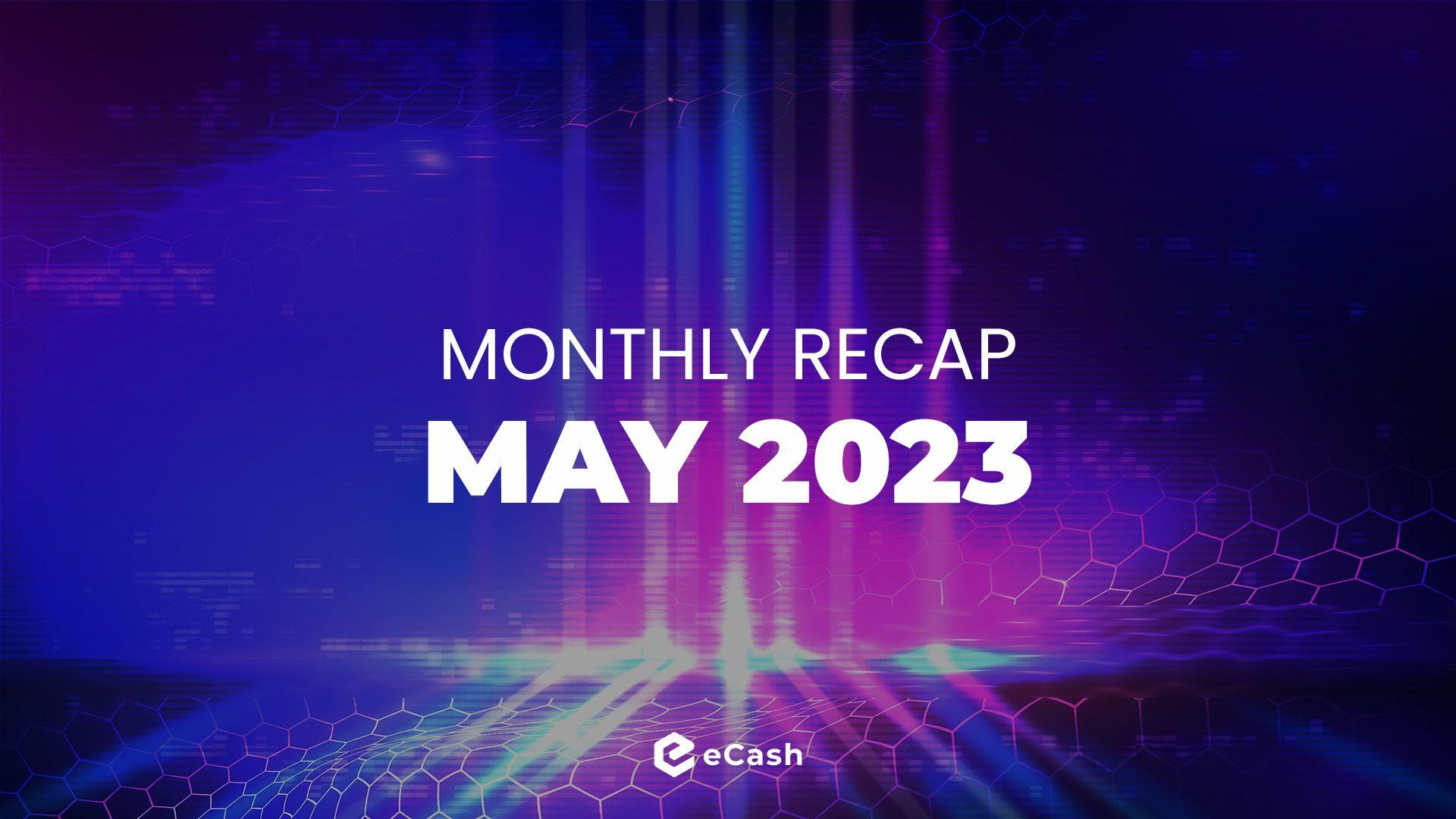 With a new month on the horizon, it's time for our Monthly Recap to keep you in the loop with all that's been happening in the eCash ecosystem!
Let's recap!
‍
‍
The Alias specification has been enhanced to support the registration of third-party addresses
⚙️ Necessary specification improvements implemented in Alias-server and Cashtab wallet
‍
Key Highlights - Bitcoin ABC Node Software
‍
Bitcoin ABC releases versions 0.27.4, 0.27.5, and 0.27.6 bringing RPC changes, improvements, and adding a checkpoint after the May 15th, 2023 network upgrade.
https://www.bitcoinabc.org/releases/
‍
Chronik development is 70% complete, with integration into the Bitcoin ABC node and essential components like resync handling and query management in place.
Learn more: Chronik Indexer Development Sneak Peek
‍
Key Highlights - eCash Network Upgrade
‍
The planned network upgrade for May 15th was successfully completed!
https://bitcoinabc.org/upgrade/
‍
If you forgot to upgrade & are still running version 0.26.x, you can use the 0.27.5 release to get back to the correct chain.
‍
eCash Avalanche Network Overview‍
Total Staked: 74.9B XEC
Number of Nodes: 30
Number of Peers: 19
‍
‍
Key Highlights - News/Media
‍
Gate.io exchange announced support for the eCash network upgrade!
‍
Stack Wallet integrated eCash (XEC), introducing our cute eChan mascot!
Find her on https://stackwallet.com/
‍
Key Highlights - Community & Milestones
‍
eCash's CMC community reached 25K+ followers!
https://coinmarketcap.com/community/profile/eCash/
‍
@eCashCommunityOORAH Medal Airdrop 🪂
‍
eCash Translation & Reviews Program contributors were rewarded for their contributions!
‍
That's a wrap on our monthly recap!
eCash Army, don't forget to follow and join our official social media accounts and community groups for more updates!
You may also like

You may also like

You may also like