Jun 19, 2023
What the Future Holds for eCash

What the Future Holds for eCash

What the Future Holds for eCash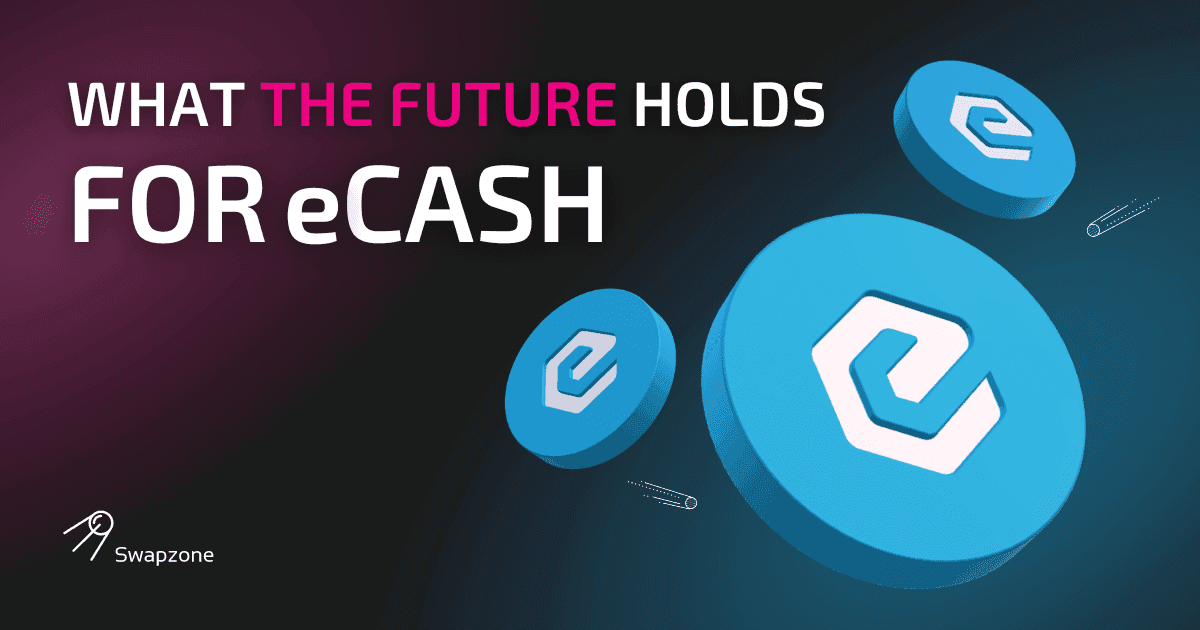 In the fast-paced blockchain sphere, eCash has emerged as a significant contender. As a rebrand of Bitcoin ABC, it's enhancing as an electronic cash system through key developments such as Avalanche Post-Consensus integration, offering enhanced security and transaction speed.
Future innovations include the Pre-Consensus milestone, user-friendly Aliases, and the introduction of staking rewards. Together, these enhancements aim to secure eCash's place as an optimally usable and scalable form of electronic cash. Let's delve deeper into what the future holds for eCash.
1. Avalanche Post-Consensus Integration
The recent integration of Avalanche Post-Consensus protocol is key to eCash's evolution. Avalanche, a groundbreaking consensus protocol from 2018, offers a unique counterpart to the Nakamoto consensus that Bitcoin and eCash use. While Nakamoto secures transactions over long timeframes, Avalanche excels in short-term security. This blend in eCash capitalizes on the strengths of both while reducing their weaknesses.
Avalanche enhances eCash's consensus speed, security, and extensibility, while Nakamoto maintains the trustless blockchain nature for node bootstrapping. This integration of Avalanche consensus on eCash should not be confused with the AVAX Avalanche project. The eCash project has independently incorporated the same consensus protocol that AVAX utilizes.
However, eCash uniquely combines this Avalanche consensus with its base Nakamoto protocol. This integration signifies a big leap in eCash's development, charting the path for long-term scaling and future enhancements.
2. Upcoming Developments in eCash
eCash is on track to redefine the electronic cash system with several key developments on the horizon.
The Pre-Consensus milestone, one of the most awaited, promises nearly instantaneous transactions, eliminating long waiting times for exchange deposits and significantly improving user experience.
Subsequent to this milestone, Avalanche consensus integration will enable Subchain technology, allowing applications or protocols to run on their own subchains, rather than on the base layer. This introduces promising possibilities like Ethereum Virtual Machine (EVM) and a Zero-Knowledge Subchain, improving chain extensibility, interoperability, and privacy.
The Avalanche integration also simplifies chain upgrades, eliminating the need for coordinated hard-forks. These future advancements reinforce eCash's dedication to ongoing innovation in the realm of electronic cash systems.
3. Aliases Protocol and .xec Namespaces
In the pursuit of enhancing user experience and transaction convenience, eCash is introducing the Aliases protocol, providing an option to acquire .xec namespaces for eCash addresses. Simplifying the complex, long address strings that typically characterize cryptocurrencies, this innovation is a significant step towards user-friendly blockchain technology.
Instead of using traditional address strings such as "ecash:qrxu0ytqnea7…", users can buy an alias like "johndoe.xec" and associate it with their eCash address. It allows users to share their alias instead of a complicated address, making the process of sending and receiving eCash or eTokens straightforward and intuitive.
This feature is nearing completion, with an already functional Minimum Viable Product (MVP) in place. The initial implementation will be in eCash's reference wallet, Cashtab.com, followed by a broader rollout to other wallets.
One of the noteworthy aspects of the Aliases protocol is its on-chain storage of the relevant lookup data. This approach ensures that it's an open protocol, enabling any eCash wallet to integrate it seamlessly. For the user, this means they can buy and, in the future, potentially sell aliases directly through the Cashtab.com app.
In essence, the Aliases protocol and .xec namespaces are game-changers. They not only offer a much simpler user experience but also pave the way for the future tokenization of aliases, enabling users to trade their aliases with each other.

4. Chronik Indexer and Its Role
Adding to its arsenal of innovative developments, eCash is introducing the Chronik Indexer, a project approved and funded by the eCash Global Network Council (GNC). The role of a blockchain indexer is fundamental—it keeps track of copious amounts of aggregated information about transactions and blocks. However, the eCash Chronik project brings a unique twist to this crucial infrastructure.
Instead of operating as a separate entity, the Chronik Indexer is integrated directly into the Bitcoin ABC node software, which simplifies the logic and prevents the duplication of tasks undertaken by the node. This novel approach has been proposed multiple times on Bitcoin, but it's the eCash network that is bringing this idea to fruition.
This integration significantly eases the building of applications that interact directly with the eCash blockchain. Developers and entrepreneurs aiming to build atop eCash can run their Bitcoin ABC node with specific flags turned on to activate the indexing functions they require, creating a streamlined and user-friendly process.
The overarching goal of the Chronik Indexer and other similar innovations is to create a technical infrastructure that enables eCash to compete with Central Bank Digital Currencies (CBDCs). The Indexer is a critical piece of this puzzle, contributing towards the robust and efficient infrastructure that makes eCash a viable and appealing digital currency choice.
5. Staking Rewards on eCash

A forward-thinking innovation that eCash plans to integrate into its ecosystem is staking rewards, a feature that is particularly unique for a Bitcoin-based chain. Before diving into the eCash-specific application, it is crucial to understand the concept of staking within blockchain networks.
Staking generally involves participants, or "stakers," locking up a portion of their cryptocurrency in the network to support operations such as validating transactions. In return, these stakers receive rewards, incentivizing their participation and contribution to network security.
The introduction of staking rewards in eCash is primarily designed to incentivize the operation of well-connected Avalanche-enabled nodes. By doing so, the network is expected to become more agile and secure. An interesting twist to eCash's approach to staking is that the coins do not need to be locked up or sent to anyone in any way. Instead, the stake proofs, whether delegated or not, remain valid as long as the coins do not move.
In practice, this means that participants simply hold their coins on a specific address, generate a stake proof, and use it for their eCash node with Avalanche enabled. This method presents a potentially simpler and less restrictive approach to staking compared to other networks.
While the exact implementation of staking rewards is still being discussed by the team, its introduction is progressing and has a high priority on the list of upcoming features. As such, staking rewards are likely to play a significant role in shaping the future of eCash.
Conclusion
In conclusion, the future of eCash looks remarkably promising with its innovative fusion of Avalanche and Nakamoto consensus, the development of subchain technologies, user-friendly aliases, the state-of-the-art Chronik Indexer, and anticipated staking rewards. Each of these features brings eCash a step closer to becoming a robust, scalable, and user-friendly digital currency ecosystem.
As we continue to witness these developments unfold, eCash is positioning itself not only as a viable alternative to Central Bank Digital Currencies but also as a leader in blockchain innovation.
You may also like

You may also like

You may also like