Nov 30, 2022
eCash Monthly Recap - November 2022

eCash Monthly Recap - November 2022

eCash Monthly Recap - November 2022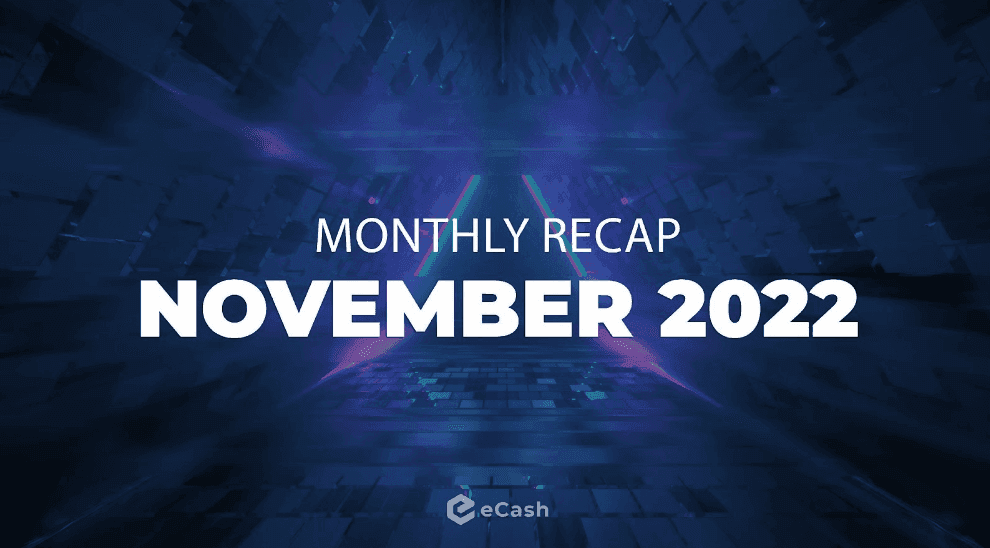 November was a phenomenal & action-packed month for eCash, where we achieved huge milestones!
‍
Did you miss any of the updates?
‍
Let's take you through a recap!
‍
Key Highlights - Cashtab Wallet
‍
Toggle hide/show balance feature
Support for receiving both XEC and eTokens at your eCash address
️ Bug fixes and various improvements
‍
Key Highlights - eCash Network Upgrade
‍
⚙️ The planned eCash network upgrade for Nov 15th has been successfully completed.
‍
https://bitcoinabc.org/upgrade/
‍
Key Highlights - Bitcoin ABC Node Software
‍
Bitcoin ABC releases version 0.26.5 bringing minor bug fixes and under-the-hood improvements!
‍
Bitcoin ABC releases versions 0.26.6 adding a new checkpoint after the Nov 15th eCash network upgrade.
‍
Bitcoin ABC releases version 0.26.7 bringing various RPC improvements, a new -daemonwait option, support for User-space, Statically Defined Tracing (USDT), and enabling Avalanche by default.
‍
https://www.bitcoinabc.org/releases/
‍
Key Highlights - Electrum ABC Wallet
‍
Electrum ABC 5.1.6 is released bringing bug fixes, UI improvements for generating auxiliary keys for Avalanche Proofs & Delegations, and updates to the command line interface..
‍
https://www.bitcoinabc.org/electrum/
Key Highlights - Avalanche on eCash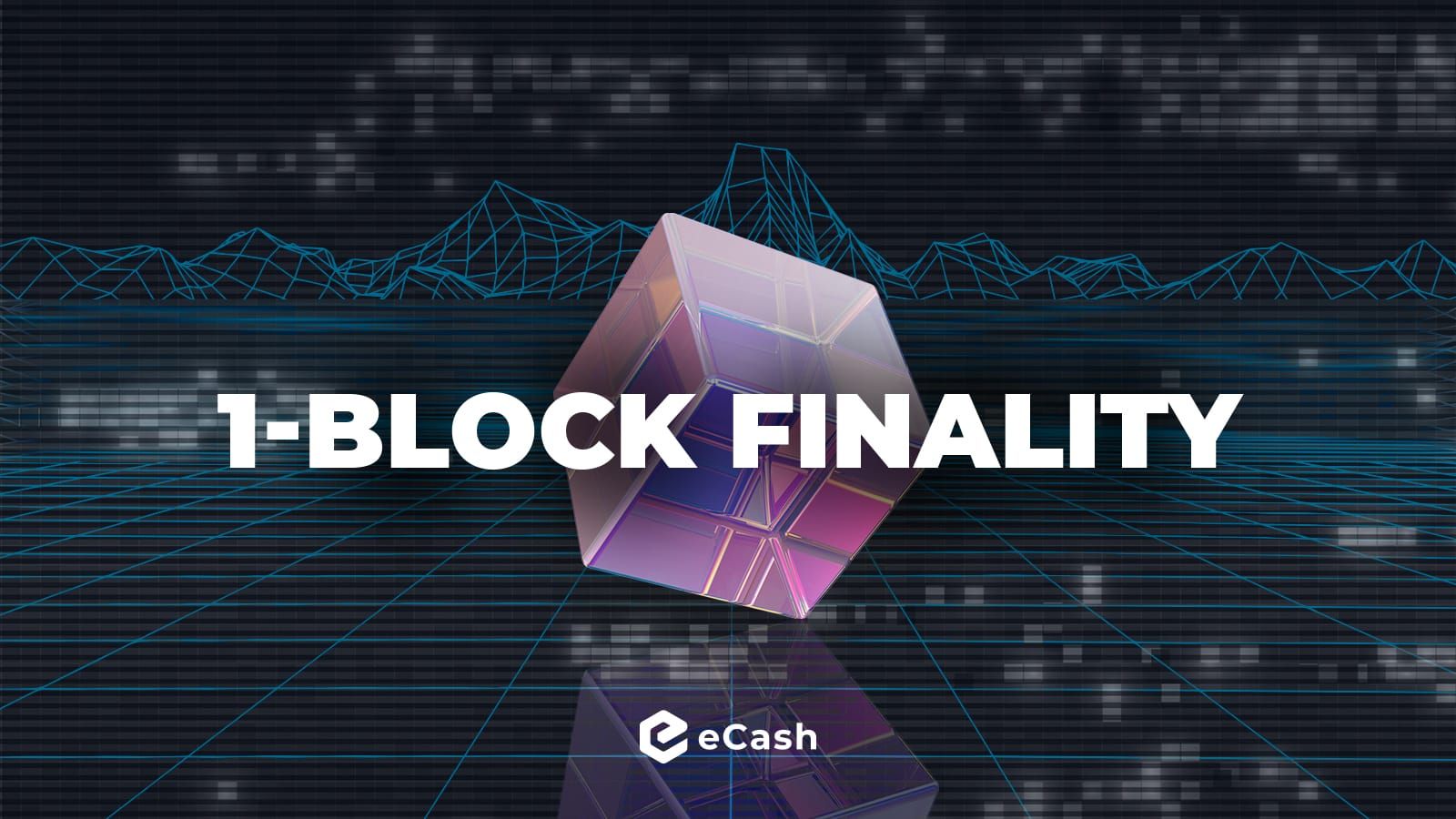 ‍
Indodax, Binance and Huobi became the first exchanges to offer 1-confirmation XEC deposits, secured by Avalanche Post-Consensus on eCash!
‍
eCash Avalanche Network Overview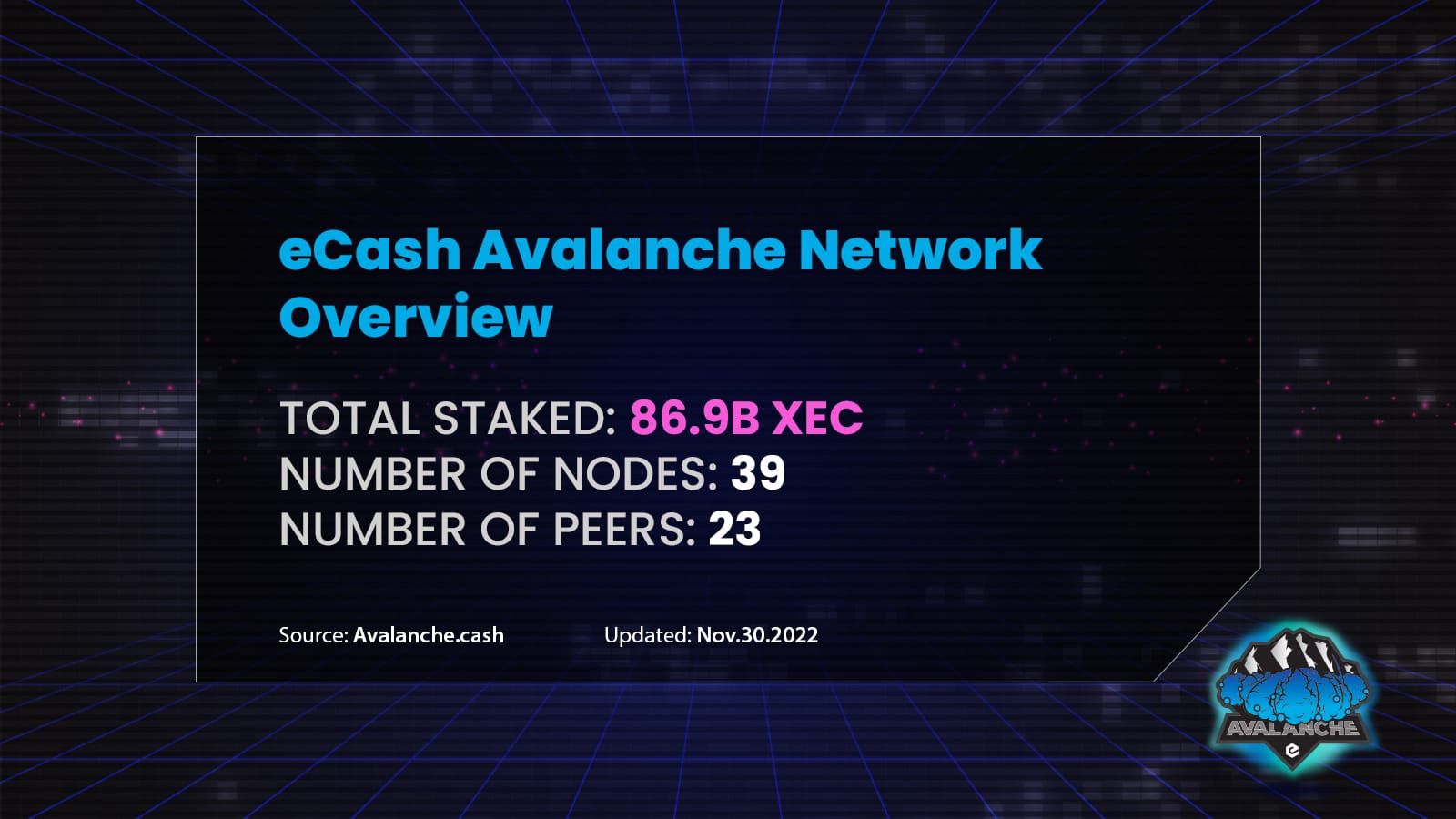 ‍
Total Staked: 86.9B XEC
Number of Nodes: 39
Number of Peers: 23
‍
‍
Key Highlights - News/Media
‍
eCash founder Amaury Séchet, was featured on a number of podcasts & a TV show discussing the latest events in the crypto space, eCash, DeFi, and CBDCs.
‍
https://www.youtube.com/playlist?list=PLRLNXURl9_x6RzZx2zgnIIKwrnI8gnUOq
‍
FMFW.io exchange lists eCash (XEC)!
‍
HitBTC opens eCash (XEC) deposits and withdrawals!
‍
Cyprian talks about Web3 and more importantly Web5, and how eCash is a much better fit for it than the Lightning Network on BTC.
‍
https://www.youtube.com/watch?v=WvcFQOnWREY
‍
‍
Key Highlights - Community & Milestones
‍
#BinanceXEC
‍
The eCash Contribution Rewards program participants were rewarded for their valuable contributions!
‍
ℹhttps://ecash.community/contribution-rewards-program
‍
Towards December
‍
What a month it's been for eCash!
‍
We'd like to thank the eCash community for all their support! Building continues, much more to come in December. Stay tuned!
‍
You may also like

You may also like

You may also like